Donations

Please Help Us
We at the Brooklyn Food Pantry relay heavily on community donations to be able to purchase food and personal care items for our clients. It costs us on average $80.00 to provide needed food and supplies for a family.
Please help us take care of people right here in our community. Donations can be made online or a check can be made out to the Brooklyn Food Pantry and can be dropped off during our business hours of 10:00 am to 2:00 pm on Tuesday's and Thursday's or mailed to us at 171 Wamplers Lake Road, Brooklyn MI 49230.
We greatly appreciate your support and couldn't help people without your support.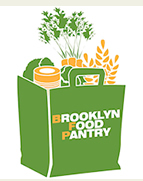 For more information please call (517) 612-8771 or email us.


We look forward to hearing from you!