Amazon Smile
is a simple and automatic way for you to support the Brooklyn Food Pantry every time you shop, at no cost to you. When you shop at
smile.amazon.com
, you'll find the exact same low prices, vast selection and convenient shopping experience as Amazon.com, with the added bonus that Amazon will donate a portion of the purchase price to the Brooklyn Food Pantry.
"There is a much bigger need for assistance in our community than most people realize."
~ Estella Roberts, President of Brooklyn Food Pantry

Providing Food Assistance to Families and Individuals
The Brooklyn Food Pantry is an an organization run by a board of community volunteers that want to reach out to those in need within the community. We hand out food to those that have hit rough times in the Columbia, Napoleon, and Onsted school districts.
About Us
This organization was started in the 1970's by a group of people that were concerned about hunger within the community. There was a strong desire to help families that needed assistance. With the involvement of people volunteering, the Brooklyn Food Pantry (formerly known as CCIS) began it's mission.
We are open every Tuesday and Thursday from 10:00 am - 2:00 pm. Food, hygiene, and cleaning products can be dropped off during our normal business hours. Monetary donations can be dropped off or mailed to Brooklyn Food Pantry, 171 Wamplers Lake Rd, Brooklyn, MI 49230.
To learn more about what is currently happening with the Brooklyn Food Pantry, please refer to this newsletter.

Our Mission


The mission of the Brooklyn Food Pantry is to assist community members residing in
the Columbia, Napoleon, and Onsted school districts who are in need of emergency food.
A quick recap of 2017- We fed over 5,000 local people during our Tuesday and Thursday hours. We added an additional opportunity on the first Tuesday and Thursday of every month for anyone ( limited to the first 48 families) who comes in from 10 a.m. until 2 p.m. to receive an additional bag of food. This is made possible through a partnership with Compassionate Ministries of Jackson County. As always the Brooklyn Food Pantry is extremely grateful for everyone's support so we can continue our mission of helping people in need in Columbia, Napoleon and Onsted School Districts.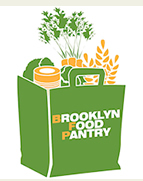 For more information please call (517) 612-8771 or email us.


We look forward to hearing from you!