Donations

Please Help Us
We at the Brooklyn Food Pantry relay heavily on community donations to be able to purchase food and personal care items for our clients. It costs us on average $80.00 to provide needed food and supplies for a family.
Food, hygiene and cleaning products can be dropped off during our normal business hours (Tuesdays and Thursdays 10:00 to 2:00). We are currently located at 119 South Main St, Brooklyn, MI (below the Hoyt & Flynn office). Monetary donations can be dropped off or sent to Brooklyn Food Pantry, PO Box 122, Brooklyn, MI 49230.
We greatly appreciate your support and couldn't help people without your support.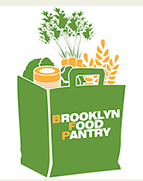 For more information please call (734) 476-9177 or email us.


We look forward to hearing from you!